Disinfection & Sterilization
Superior Disinfection & Sterilization Service
 Get rid of harmful pathogenic microbes from your home or facility with our expert disinfection and sterilization services. Call now
Strict Quality Policy
We comply with legal requirements, awarding body requirements, accreditation body requirements, and ISO 9001:2015 standards.
24x7 Assistance
Our team is all set to assist you as and when needed. In case you come across any issues, you can contact us right away.
Qualified & Trained Team
Our team is not only skilled and experienced but also qualified and trained to do the job, allowing us to provide the best.
Unrivalled Support
Our client relationship team is trained to provide you with a seamless and professional service. Hence, if you have any queries, please contact us.
Disinfection & Sterilization of the Highest Order
Never give a chance to bacteria and viruses!
NANO FM offers a comprehensive disinfection and sterilization service to ensure the highest level of safety for your space. Our professional team uses advanced tools to clean, sanitize and sterilize surfaces, furniture, and equipment to eliminate the risk of infection. Even if you need disinfection & sterilization to make your space Covid-free, you can count on us.
Our powerful disinfectants are tailor-made to kill bacteria, viruses, and fungi effectively, while our non-toxic and environmentally-friendly sterilizers provide a more thorough cleaning. We also offer a range of other services such as air purification, mold remediation, odour removal, and disinfection and sterilization for large areas like offices, schools, etc. With NANO FM, you can be sure that your environment is kept safe and clean.
Cleaning Services in Abu Dhabi We Provide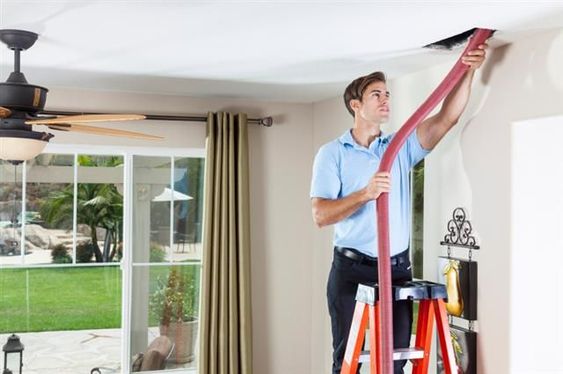 1. Why should I avail myself of disinfection and sterilization services?
Getting a disinfection and sterilization service will help you get rid of germs from your home or facility, which will help you stay protected from diseases and viral infections.
2. How does the disinfection and sterilization service work?
We typically start by cleaning the surface to remove dirt and debris before applying the disinfectant. After the disinfectant has been applied, it is left on the surface for a certain amount of time before being wiped away with a clean cloth or paper towel. Finally, the surface is allowed to air dry before being used.
3. Is the disinfection and sterilization service safe?
We use chemicals and equipment which are eco-friendly and will only harm the microbes. Some chemicals can cause allergic reactions. Don't worry, we'll take precautionary measures if you are allergic to any chemicals we use.