Slide 1
Expert Soft Facility Management Services
Marching towards making your facility clean, efficient, and safe facility
The Best Facility Management Company in Abu Dhabi
Expert Soft Facility Management Services

Marching towards making your facility clean, efficient, and safe facility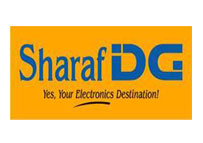 Redefining Soft Facility Management
Maintaining cleanliness and safety is crucial in a space, be it residential or commercial. 
That's why you need our Soft FM service. At NANO FM, we have extensive experience in providing Soft Facility Management. We boast a team of experts who are well-versed in cleaning, pest control, disinfection, and more. With our Soft FM service, you can rest assured your facility will become clean and safe for everyone to work or live. Whether you have a small area or a large area, you can count on us. 
Contact us now and let us know your requirements to get a quote.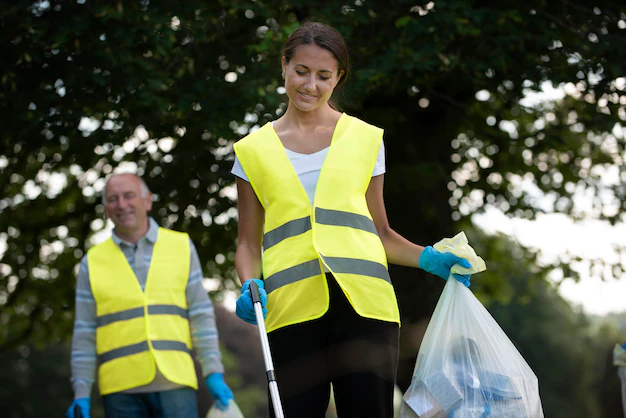 Environmental Services
Nanofm boasts unrivalled experience in environmental services like waste management, sewage services, managing hazardous materials and more. Avail of our service now and stay safe.
Internal and External Cleaning Services
Nanofm boasts an expert team of cleaners who are well-versed in cleaning facilities professionally. For cleaning service in Abu Dhabi, look no further than us.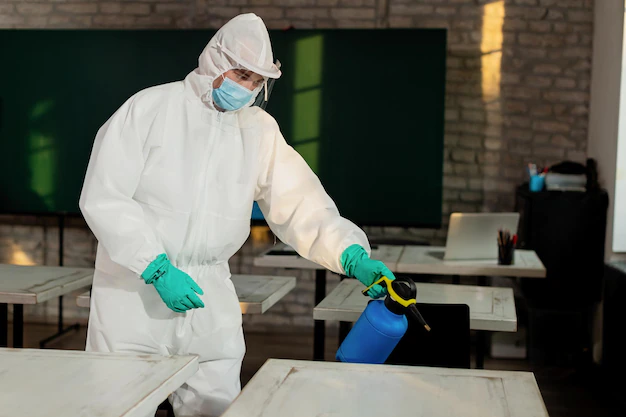 Pest Control
We offer expert pest control in Abu Dhabi for commercial and residential spaces. You can rest assured that you will receive a safe and effective pest control service.
Disinfection and Sterilization
Ensure the highest level of safety for your space with Nanofm. Our professional team uses advanced tools to clean, sanitize and sterilize your space.
Strict Quality Policy
We have a Quality Management System that complies with legal requirements, awarding body requirements, accreditation body requirements, and ISO 9001:2015 standards.
360-Degree Facility Management
From MEP system tests to complete facility management, you can find a spectrum of services here at Nano FM to maintain your facility's functionality, efficiency, and security. 
24×7 Assistance
It does not matter what day or time it is, our team is all set to assist you as and when needed. In case you come across any issues, you can contact us right away. 
On-call Support
We have a dedicated client relationship that is trained to provide you with a seamless and professional service. Hence, if you have any queries, just contact us.
Qualified & Trained Team
We are pillared by a team that is not only skilled and experienced but also qualified and trained to do the job. This allows us to provide the best possible service for you. 
 Unrivalled Support
We have a dedicated client relationship that is trained to provide you with a seamless and professional service. Hence, if you have any queries, just contact us at 02-6454012 and contact@nanofmuae.com
What Our Clients Are Saying
"Very good service by high class and well experienced professionals"
"High class service with the professional Experts"
"Good with all the facilities"
1. What is Soft FM?
Soft Facility Management focuses on the well-being and safety of a building and its surroundings. Soft FM is the service that manages the usage of the facilities.

2. What are the Soft FM services that Nanofm provides?
Soft FM includes environmental services such as pest control, waste management, cleaning and disinfection of buildings, workspace management, car parking facilities, etc.
3. Where is the headquarters of Nanofm Soft FM Services located?
We are located in Abu Dhabi, and we provide our Soft FM service all around Abu Dhabi.

4. What is the difference between Hard FM and Soft FM?
Hard FM is the management of the physical aspects of a building, such as repair and maintenance of MEP facilities, while Soft FM focuses on managing the safety and well-being of employees and the surrounding area of the building, such as cleaning and environmental services.
5. Why is Soft FM so important for a facility?
Soft FM plays a crucial role in providing a safe and clean environment, thus focusing on the maintenance of the surroundings of a building, which in turn helps in increasing the productivity of the employees.